Do you want to be found online by your customers?
It's hard to find the time to update your website or write new copy, but Google likes and promotes active websites with fresh content, and so do real people.
With so much choice on the internet, your website needs to show why you are unique. People don't just want to know what you do but why you do it and what you believe in.
I love writing people's stories, so let me worry about deadlines and thinking up ideas so that you can focus on running your business.
Your website will earn its keep by turning surfers into visitors and visitors into customers.
You will receive a regular and consistent supply of web content that makes you stand out from the crowd:
Blogs
New web copy
Case studies
Testimonials
CORE SERVICES
Blogs, web pages, social media profiles, newsletters, marketing literature: I will write whatever works best to reach your audience. My style is clear, concise, authoritative and jargon-free and in the language of your target audiences - customers, business peers or your own employees.
SKILLS AND CAPABILITIES
Bill Blogs has more than 20 years of experience and training on regional and daily newspapers to put to your service.
I believe that the same principles of good writing – clarity, brevity and accuracy – hold true for every medium, whether online or printed.
I make your message clear and engaging.
  INTERVIEW SKILLS
You're sitting on good stories and I'll find them
MEETING DEADLINES
You can rely on me to deliver on time and to budget
SPEED
I don't waste your time or money
I give you peace of mind that your brand is always protected
I focus everything I write on your business goals
FUN
I like what I do and communicate your message with imagination
Bill Young
Bill Blogs is the creation of me, Bill Young, journalist, sailor, traveller and scholar of eastern cultures. I returned to my home in Hampshire in 2014 after many years of foreign travel, chastened, wiser and full of experiences. I now make an honest living in the heart of the South Downs in the only way I know how - by writing stuff for business.
Fortunately, I love it. I get a thrill from helping businesses to grow by attracting new visitors to their websites.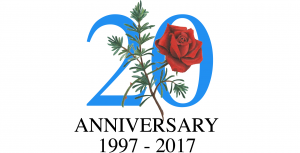 I also give my time to support a local charity by blogging for The Rosemary Foundation, a local charity that provides a "hospice at home" service to people with life-limiting conditions.
When I've finished writing for the day, and my duties as a husband and father are done, I will retreat into a good book and look at lots more words.
More than 20 years' experience of writing for regional and daily newspapers, the internet and trade magazines has fine-tuned a focused, efficient and effective writing style.
As a former newspaper journalist, I know how to meet deadlines. I never let a client down, I don't waste time and that saves you money.
My newsdesk experience means I know what the media wants and I know how to give it to them. I improve the chances of getting your news published.
DON'T DELAY, FIND OUT HOW BILL BLOGS CAN HELP YOU ATTRACT MORE BUSINESS
Call me on 07981 269162
send an e-mail to bill@billblogs.co.uk
Or just use the form below (it goes to the same place).
CONTACT US (TO FIND OUT MORE)